Labor Day: Eat an Extra Dessert Day with Topsy's Popcorn
September 4, 2023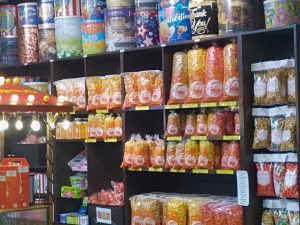 Labor Day is a celebration of the American workforce and the immense contributions workers have made to the strength and well-being of our country. But let's face it, Labor Day is also about joy, relaxation, and making the most of the end of summer. What better way to enhance that joy than by indulging in an extra dessert? And when we talk about desserts, nothing fits the bill better than Topsy's Popcorn—a classic treat that promises a burst of flavors and an unforgettable experience.
The Joy of Holidays
Labor Day, like any other holiday, is a time to let your hair down, spend time with loved ones, and relish the simple joys that life has to offer. Whether you're planning a picnic, a BBQ, or just a quiet day at home, it's a day to take a break from the norm and make room for relaxation. And what brings more r&r than dessert? Dessert is more than just food; it's an experience that can make any gathering feel like a special occasion.
Why Topsy's Popcorn is the Perfect Sweet Treat
Whether you're a fan of classic buttered popcorn or more adventurous with choices like cinnamon or caramel, Topsy's has you covered. With a variety of flavors, there's something for everyone.
Topsy's uses only the best ingredients to ensure that each kernel pops to perfection, offering a texture and taste that is irresistibly delicious.
Popcorn is a snack that is made for sharing. A big bowl of Topsy's Popcorn at your Labor Day gathering can easily become the focal point for laughter, conversation, and shared enjoyment.
Having been around for years, Topsy's Popcorn brings a sense of nostalgia and tradition to any celebration, making it a perfect fit for a holiday that honors American history and workers.
Don't Miss Out on Topsy's Popcorn
Labor Day is a time for relaxation, celebration, and yes, indulgence. Make this Labor Day unforgettable by making it an "Eat an Extra Dessert Day" with Topsy's Popcorn.
Trust us, your taste buds will thank you!
Don't let this Labor Day pass by without adding a sprinkle of extra joy. Click here to order Topsy's Popcorn online or call us at 816-523-5555 to place your order. Your future self will thank you for making this Labor Day a little sweeter!
More On: