Affordable Date Ideas
October 26, 2022
Top 5 Places for Fabulous Dates on a Budget in Kansas City
You don't need to be a high roller to enjoy an active dating life in Kansas City. The city boasts numerous cost-friendly attractions that lend a magical touch to each date. Dating only becomes expensive if you're fresh out of cheap romantic date ideas. You can have multiple successful dates on a budget in Kansas City if you know where to go.
We've compiled a list of inexpensive date ideas guaranteed to impress your date and have them looking forward to the next one. Read through this treasure trove of cheap first date ideas and kick off your happily ever after in high gear.
Take your date on an epic culinary adventure while indulging their inner foodie. The Culinary Center is the epicenter of cheap romantic date ideas. It's an opportunity to bond over your shared love for good food while filling the whole experience with beautiful memories.
Try new recipes, learn new cooking techniques, enjoy interactive cooking events, and create many happy memories. Stop by the kitchen shop for interactive samples and demos or to pick the minds of seasoned chefs and knowledgeable staff.
Not all dates need to be civil and laid back. Switch it up at the Go Ape Tree Adventure and turn your date into an action-packed adventure. It's a chance to explore the outdoors and immerse yourself in nature. Your date will love the aerial adventure spread across, walking on suspended bridges and navigating wobbly obstacles high up in the trees. The thrill-seeker in them will love the epic zip lines, the longest of which is 190 feet long.
With its exciting and diverse attractions, Union Station is a treasure chest of cheap romantic date ideas. Stop by the planetarium for an interactive astronomy lesson and a spectacular public show. The 300 interactive exhibits in Science City will lure you into the big world of science and feed your curiosity.
If they're into model trains, it'll take wild horses to drag your date from the 8,000 square feet model train gallery. The City Theatre is the gateway to exhilarating comedies, dramas, and musicals in a luxurious and comfortable modern theatre.
With its collection of more than 34,500 pieces, The Nelson-Atkins Museum of Art is the embodiment of cheap date ideas. It's a lifetime opportunity for a history buff to show off without boring your date to tears. The beautiful ambiance housing over five centuries of humanity sets the perfect background. The encyclopedic collection provides you with every prop you need to animate your stories. Your date can't help swooning and hanging to your every word. When hunger pangs strike, indulge your date in savory and sumptuous desserts at the Museum's café.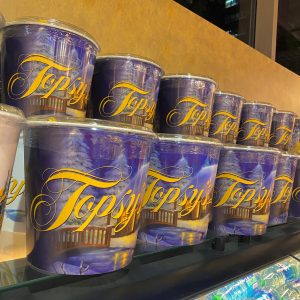 With its delicious pick of gourmet popcorn, Topsy's Popcorn is a perfect choice for day dates in Kansas City. Popcorn has never tasted this good. The sheer selection of these mouth-watering goodies will likely lead to a second and third date.
Their savory flavors include rich caramel, buttered popcorn, tangy cheese, and spicy cinnamon. The decadent caramel with peanuts or pecans will send your tastebuds on a wild ride. Don't forget to try Topsy's legendary freshly squeezed limeades.
Cheap Date Ideas Near Me
You don't need to search for cheap date ideas near me in Kansas City while looking to party on a limited budget. The places listed here will turn your day dates in Kansas City into a spellbinding adventure. Go ahead and enjoy fabulous dates on a budget in Kansas City