What Ingredients Are in Topsy's Popcorn?
May 12, 2023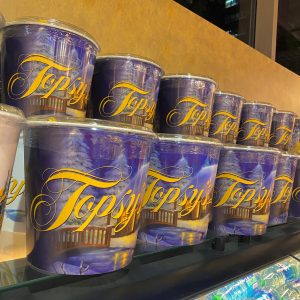 If you love snacking but are conscious about what you put into your mouth, Topsy's Popcorn is worth your attention. As a company, we focus on snacks that are nutritious and delicious, so you don't have to read the label to check that you're treating your body with care. But our ingredient list is there if you're curious because we like transparency. Besides, everyone in Kansas is already a Topsy Popcorn fan, so it's about time you became one, too, and here's why.
Topsy's Popcorn Cares About Your Health
Of course, we're a business, so our main goal is to be profitable. But our company started over half a century ago when integrity was part of daily transactions. We still treasure these good old-fashioned values and build long-lasting relationships with our customers – that's you!
We also appreciate that health is one of the primary gifts that most of us have and should aim to keep throughout our lives. Besides being upfront about what ingredients we use in Topsy's Popcorn, we are clear about the calories in each serving.
The ingredients and calories in food are vital to maintaining or negatively impacting your health, and listing these nutritional facts helps you make critical health choices when deciding what snacks to consume.
Topsy's Popcorn is Delicious, Nutritious, and Irresistible
Most people love a flavorful snack, and that's what Topsy Popcorn set out to achieve way back in the 1940s when it was still known as Patsy's Popcorn. We use top-quality ingredients from trusted suppliers to reach this goal because your health matters to us even when snacking. If the ingredients don't meet our standards, we know they won't meet yours.
Because we focus on quality ingredients, this helps us to produce the best possible flavors to increase the deliciousness of our popcorn snacks. We appreciate that snack experts are after specifically delicious tastes that they find irresistible, so it's vital for us to live up to those high expectations. We believe that we've nailed the brief with our Buttered, Caramel, Cinnamon, and Cheese Topsy Popcorn flavors. In the process, we've provided nutrition details for all our products.
Transparent Topsy Popcorn Ingredient Labeling
Labeling ingredients is a legal requirement, but we want to draw your attention to what we put in Topsy Popcorn snacks so you become more aware of your personal nutrition.
For example, we use the following ingredients to make our popcorn "pop" even more. So, what you want to look out for in healthier snacks like Topsy's Popcorn is the following:
Coconut oil instead of vegetable oil
Less processed ingredients like brown sugar
Zero trans fats
Almost zero cholesterol
Added vitamins like A and C and minerals like iron
Natural colorants like beta carotene
Certified food colorants
Buy Topsy's Popcorn
Folks have been buying our snacks for over 60 years, and we've improved our products over this time. Now, you can confidently buy Topsy's Popcorn for a tasty snack that supports your health. So, shop today for your favorite Topsy Popcorn snack, and tell your friends about this healthy snack too.