Popcorn For Weight Loss: How Does It Help?
January 18, 2023
Popcorn For Weight Loss: How Does It Help?
Have you been thinking about how to lose weight this year? Are you looking into snacks and treats to consume during a busy workday that will aid your workout habits?
If both of these are true, then you should consider adding popcorn to your pantry to lose those extra pounds. Popcorn makes a great substitute for snacks that are full of sugar and calories.
Because it is high in fiber and low in calories, popcorn can serve as the perfect goodie to hold you over until it's time for dinner. This article will discuss how popcorn can help you with your weight loss.
What Happens to Your Body
Are you familiar with polyphenols? Polyphenols are antioxidants that protect the body's tissue against oxidative stress and associated pathologies such as cancers, coronary heart disease, and inflammation.
Antioxidants do their job in fighting compounds in your body that could cause harm. If compounds in your body become too high, you could be at risk for multiple illnesses.
The benefit of popcorn is that it's packed with polyphenols which will help your blood circulate better, potentially lower your risk of other cancers, and can help protect your body!
Because popcorn has a high fiber content, you could also experience an increase in your energy.
How To Make Healthy Popcorn
The easiest way to make popcorn in 2023 is in the microwave. However, with the recent popularity of the air fryer, it's gotten even more simplified.
For popcorn to be considered healthy, it should be air-popped and lightly seasoned. If you're using oil, then consider using peanut oil.
Peanut oil is rich in a buttery flavor and a great choice to use when popping corn. Staying with these healthy methods of making this snack will result in health advantages that could benefit you long term.
This is a reason to choose this treat over something else.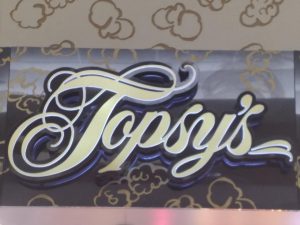 Choose The Good Stuff
To make things easier, you should consider ordering from Topsy's Popcorn. Topsy's Popcorn serves fresh popcorn that can be ordered or purchased by visiting one of its locations in Kansas City, MO.
Topsy's is the taste of tradition. Whether you choose buttery, cheesy, cinnamon-y, or caramel-y deliciousness, every bit of Topsy's takes us back to a time when everything seemed magical.
This KC favorite offers a variety of popcorn tins that can be customized with your choice of flavors. Get your own Topsy's Popcorn by visiting us online or by giving us a call at (816) 523-5555.