Flavored Popcorn
Topsys Flavored Popcorn is a Kansas City Tradition!
Specializing in gourmet popcorn, Topsys shares our popcorn tradition through four delicious mouth-watering flavors: butter, caramel, cheese and cinnamon. All flavors can be purchased in popcorn bags or in a tin of popcorn of various sizes. Purchase your favorite flavor or a mix of flavors for one price!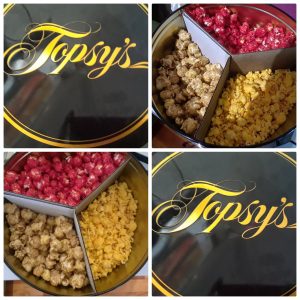 Topsy's Butter Popcorn
Starting off with the original, Topsy's offers the classic flavor of butter. This flavor is the perfect combination of butter and salt to satisfy your cravings.
Topsy's cheese popcorn is one of the top-selling items at Topsy's Popcorn, featuring all-natural cheese, which only comes from artisanal cheeses in small batches. The combination of popcorn and slowly melted cheese creates an amazing flavor for your taste buds! The cheese popcorn is rich and flavorful containing a slight kick of cheddar flavor without overpowering the taste of the popcorn.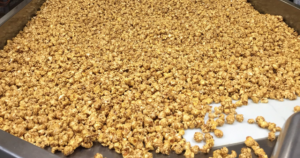 Topsy's offers a mouthwatering caramel popcorn flavor as well. This caramel option is a perfect sweet treat for any occasion. Mix the caramel and butter popcorn for a delicious combination of salty and sweet. Caramel popcorn makes an excellent gift and makes a great recreational snack for a get together or for a movie night with friends, Topsy's Popcorn has the perfect snack to please your taste buds.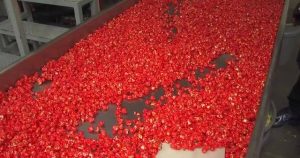 This delicious flavor is made by blending cinnamon with other natural spices. This flavor is sure to satisfy those who love the taste of cinnamon and want to spice up their popcorn! The best idea is to get the best of all worlds by purchasing a popcorn tin with all three flavors of cheese, caramel and cinnamon! You can't go wrong!
Order your favorite flavored popcorn today at Topsys!