5 Budget Friendly Food Ideas for a Kid's Party
August 16, 2022
Party Foods For Kid's Birthday
However, or wherever you're organizing a kid's party for whatever reason, it pretty much can't be without an assortment of tasty snacks for the whole pack to enjoy, including adults. Making food that keeps kids happy is pretty simple too. Sure, they're picky eaters, but that mainly happens when they're being made to chow down on the healthy-but-not-always-appealing meals that they need daily.
During a party, things can and should be different. This is where you should let the little gang pig out on the greasy, salty, rich and sweet food that almost every kid loves when they get a chance to try it. After all, it's a special occasion.
Of course you should keep genuine special dietary needs in mind, as well as particularly dangerous allergies such as those that exist towards peanuts but other than that, there's no serious reason to worry about your kids enjoying themselves during a special event with tasty snacks and foods that they normally wouldn't eat. Without further delay, here they are.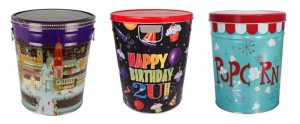 1. Popcorn, Sweet or Salty
There's no way to go wrong with popcorn at a kids party. Your little guests will love it as a pre-meal snack, post-meal snack or something to enjoy throughout the day. It's especially perfect for a movie. Whether you want deliciously sticky sweet popcorn options or a wonderfully light salty snack, Topsyspopcorn.com has got you covered with its selection of specialty popcorn offerings for every occasion.
2. Cupcakes
Cupcakes offer the perfect balance between simple and decadent. If you're not feeling up to springing for a whole cake, these are an excellent alternative that's about as easy to make as most cookie recipes. You can then top your cupcakes with whatever you like for variety that ranges from the chocolaty to the zesty.
3. Cookies
Cookies of all kinds are a staple food for kid's happiness and this applies when it comes to party time! Make or buy several batches of cookies with different flavor styles and ingredients for a bit of variety. Your little attendees and their parents will love the sweet snacking options.
4. Mini Pizzas
Few kids dislike pizza and they're likely to love it even more when it comes in a fun, bite-sized presentation that's perfect for little hands. Mini pizzas can be made in as many different shapes and compact sizes as you like. Short on time? Check out your local grocer for premade mini pizzas.
5. Chicken Strips
Deep fried or baked, greasy, tasty chicken strips are a wonderful choice that isn't likely to make kids avoid it. The right kind of seasoning mix in the batter itself can change a plain chicken strip into something exotically delicious and just like sausage rolls, these can easily be accompanied by all sorts of tasty and creative dipping sauce options.
Topsy's Popcorn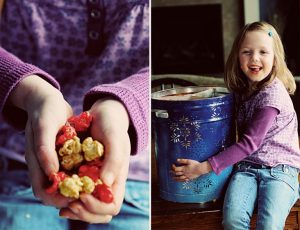 Having a kids birthday party can be challenging! Making plans for games, kids and parents can be a daunting task even for the greatest party planner.
Take the stress out of this party by using sweet treats from Topsy's Popcorn who offers a variety of flavors, popcorn tins, popcorn refills and much more. Don't hesitate! Visit us online to create your order or call us at (816) 523-5555 to place your order now!