Best Snacks for Chiefs Game Day
December 21, 2021
Every Kansas Citian knows that the city wins every time the Chiefs do. Chief's fans deserve a trophy for their dedication to come to games no matter the weather and painting the city red.
While not everyone can get a Superbowl trophy, bringing the right snack is a touchdown at every watching party. Here are some snacks that are perfect to bring on a Sunday night.
Pigs in a Blanket: A warm snack that will keep fans warm during fall games. Swing by Hy-Vee and pop these in the oven for an easy snack everyone loves.
Fried Chicken: A basket of fried chicken fills up even the emptiest of stomachs. Head to Raising Cane's for an easy fix or whip up a batch at home with an air fryer.
Beer Cheese: Because beer can be the perfect game day drink and snack. Do it German style by pairing this with pretzels.
Cookies: Cookies are meant for a crowd. Decorate the tops of sugar cookies with the jerseys of your favorite players or footballs.
Charcuterie Plate: This one is for the fans that like to pair Chiefs with cocktails. Get creative with cheese picks at Constantino's or pick up a premade board from Aldi's.
Puppy Chow: Not the kind for furry finds (though get them a jersey so they can celebrate too!) Melt and mix peanut butter and milk chocolate. Pour over Chex cereal and allow to cool. Mix in powdered sugar and enjoy a tooth-aching sweet treat.
Nachos: Recreate the stadium feel by making nachos at home. At-home nachos allow fans to be creative with their toppings, so go wild!
The Ultimate Snack for Chiefs Game
Looking for a snack that's cheesy, sweet, and spicy?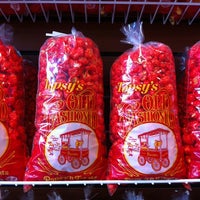 Topsy's popcorn tins hit all the game-day cravings. Celebrate the Chiefs with a Kansas City tradition. Topsy's popcorn tins are big enough to fill Arrowhead Stadium and will satisfy everyone at your game-day party.
Visit Topsy's website to order Chief's popcorn tins for your next party.