Homemade Popcorn Seasoning
September 7, 2022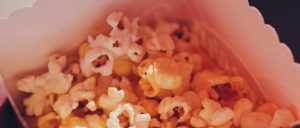 Do you love popcorn? Do you love it enough to make it at home?
If so, you're in luck. We've got the best homemade popcorn seasoning recipes around!
In this article, we'll cover some of the most popular flavors and their ingredients. You'll also find tips on how to make the perfect batch of popcorn, whether you're going for sweet or savory.
So get out your favorite measuring cups, grab some butter and salt—and let's get started!
Homemade Popcorn Seasoning Flavors
If you're looking to spice up your popcorn, at Topsy's we have just the thing for you. We've got a variety of homemade popcorn seasoning flavors that are sure to delight your taste buds and make for some exciting movie nights!
Cheese: This is our most popular flavor. It's a classic combination of salt and cheese, with a hint of butter to round out the flavor.
Cinnamon: A twist on the traditional popcorn flavor. This one has a nice kick of cinnamon that will leave you wanting more!
Caramel: A sweet caramel taste that's perfect with any movie or show. Try it with ice cream for an extra treat!
Butter: An all-natural buttery flavor that pairs perfectly with cheese popcorn or caramel popcorn.
Popcorn Seasoning, Try Topsy's Popcorn Recipe!
You can make your own popcorn seasoning with Topsy's Popcorn. Just add a few ingredients to your popcorn and you'll have delicious, homemade seasoned popcorn in no time. Try these recipes for ideas for mixes that you can use for your next movie night or party.
Popcorn Cheese
Ingredients
1/3 cup Topsy's Popcorn
Cheese powder (Cheddar Cheese)
1/2 cup melted butter
1/2 tsp salt
Directions
Preheat the oven to 250 degrees.
Stir together the melted butter, powder/grated cheese, and salt.
Pour in 1/2 cup of popcorn seeds (about 3/4 of a cup) and mix thoroughly to coat all of the seeds with the cheese mixture.
Spread out on a baking sheet lined with parchment paper and bake for 10 minutes, stirring every 3 minutes to make sure that nothing burns or sticks together too much.
Remove from oven when done and let cool before serving!
Cinnamon Popcorn
Ingredients
1/3 cup Topsy's Popcorn
1/2 cup brown/white sugar
1 Tbsp vegetable oil
1 tsp cinnamon spice mix (ground cinnamon)
Directions
Preheat the oven to 350°F.
In a large bowl, combine the popcorn and sugar, tossing to coat.
Pour the oil over the popcorn mixture, tossing to coat well (but not so much that you get too much oil).
Pour the mixture onto a baking sheet and spread it out evenly.
Bake for about 10 minutes or until golden brown and fragrant.
Remove from the oven and sprinkle with salt while still hot (so it sticks).
Caramel Popcorn
Ingredients
4 cups of popped Topsy's popcorn (or about a quarter of a cup per person)
2 tablespoons of butter
1 teaspoon salt
1 cup brown sugar
Corn syrup
Vanilla extract (as desired)
Directions
Start by popping your Topsy's corn.
Melt the butter in a saucepan over medium-low heat.
Add the brown sugar and stir until it is fully dissolved.
Bring to a boil, then reduce heat and simmer for 5 minutes, or until it reaches 240 degrees Fahrenheit (115 degrees Celsius).
Remove from heat and add the corn syrup, vanilla extract, and salt. Stir until combined. Pour over popcorn and toss or stir until coated.
Butter Popcorn
Ingredients
1/2 cup Topsy's popcorn kernels (or about a quarter of a cup per person)
1/4 cup melted butter (you can use margarine if you want to go healthier)
1 Tbsp. of vegetable oil
1/8 teaspoon salt, paprika, and garlic powder to taste
Directions
Heat a large pot over medium heat and add the oil, butter, and Topsy's popcorn kernels.
Place a lid on the pot and shake until the popping slows down (about 5 seconds between pops).
Remove from heat, and pour into a large bowl.
Sprinkle with salt, paprika, and garlic powder to taste, and toss to coat evenly.
Topsy's Popcorn. The Perfect Snack for Every Occasion!
Whether you're a movie buff, someone who loves to cook with their family, or just want a delicious snack, Topsy's Popcorn is the perfect choice for you. It's easy to make, healthy for you and your family and friends, and it tastes great!
The suggested homemade popcorn seasoning recipes are just to get you started on your journey to making your own popcorn. Get creative!
If you have any questions about our product or how to use it, please don't hesitate to visit our website today!