How to Make Cinnamon Popcorn Balls
May 13, 2022
Popcorn balls are a sweet, crunchy treat that any snack enthusiast cannot ignore. You can have them flavored or fixed with other mouth-watering snacks. The fun part about these snacks is how easy and enjoyable they are to put together.
Here is a quick, simple, and tasty combination to make awesome cinnamon popcorn balls.
• 4 Quarts of Topsy's popped Cinnamon popcorns
• 1/2 cup dark corn syrup
• 1/2 cup granulated sugar
• Cooking spray for hands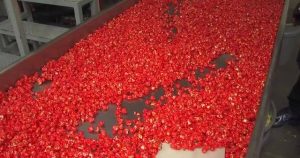 Topsy's spice-infused cinnamon popcorn is the perfect base for tasty popcorn balls. They make the process so much easy compared to popping popcorn kernels.
Topsy's popcorns come packed in themed gourmet popcorn tins. You can pick the tin you like, along with your flavored popcorn. They come in 6.5, 3.5, 2, and 1-gallon sizes. Sports lovers can also enjoy a one-gallon-sized popcorn tub. Pick up gourmet popcorn tins and use them for snack time with loved ones or on game night.
Dark corn syrup is the best to use because it has a robust roasted flavor that goes well with cinnamon. Molasses gives it a dark hue. If you have white corn syrup, you can add molasses to achieve the same results.
Directions
Heat a 4-quart saucepan on medium heat. Mix the dark corn syrup, sugar, and salt in a bowl as the saucepan warms. Place your Topsy's popcorn on the pan and pour the mixture in as you stir and toss the ingredients.
Continue swirling and mixing for about 3 to 5 minutes. Coat the popcorn
evenly
before removing the pan from the heat. Let the popcorn cool.
Use cooking spray to grease your hands for easy handling. If you do not have cooking spray, use butter. Take a chuck of the popcorn and roll it into balls. The size of the balls depends on your preference.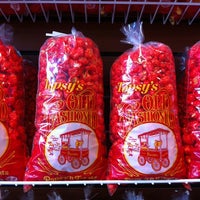 Place the finished cinnamon popcorn balls on a parchment-lined baking sheet. Once the rolling process is complete, wrap each popcorn ball with cling film to hold the orb in place.
Remove the popcorn balls from the wraps. Put them in the gourmet popcorn tins and seal them with the air-tight lead. With proper storage, you can enjoy your cinnamon popcorn balls at any time.
The sky is the limit in this popcorn balls recipe.
Order Topsy's Cinnamon Popcorn Today
Topsy's makes tasty, flavored popcorn that comes in beautiful gourmet popcorn tins. Our popcorn hits the sweet spot every time.