What Can I Add to My Plain Popcorn? Five Exciting Flavors.
May 24, 2022
Popcorn is one of the most iconic snacks around, and for good reason. It's easy to make, it's delicious, and is always enjoyable.
But what if you could take your plain popcorn to the next level? What if you could make it even better?
Well, there are plenty of ways to do that—and we're here to tell you about them.
You can add toppings to your popcorn (if you didn't already know). The best toppings are the ones that come with Topsy's popcorn.
Topsy's Popcorn offers a variety of flavors. You're guaranteed to find something for everyone… even if they're picky eaters.
In this article, we've rounded up some of the most popular popcorn toppings to add to your plain popcorn.
Cinnamon Popcorn
Cinnamon is a great topping for popcorn. It's sweet and spicy, and it pairs well with salty popcorn. Cinnamon has a long and proud history as a popcorn topping.
Sprinkle cinnamon on top of plain popcorn or mixed with butter to create a sweet-spicy blend. Cinnamon tastes great with other spices, too. Like the combination of cinnamon and sugar? Mix sugar and cinnamon before adding them to the popcorn.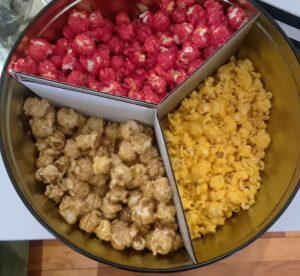 Cheese Popcorn
Popcorn is a favorite party snack, but you can make it even better by adding some cheese to the mix. It's an easy way to add flavor and texture to your popcorn, and it makes the snack more satisfying.
There are many different types of cheese that you can use as toppings for popcorn. Some are sweeter than others, while some have a stronger flavor than others.
The best types of cheese to use as toppings are those that melt well and taste good on their own.
Some popular cheeses include cheddar, Colby Jack, and Monterey jack. These types of cheese all have great flavors that work well with popcorn.
Caramel Popcorn
The best way to enjoy your popcorn is with a topping that adds flavor, texture, and presentation. Caramel will enhance your popcorn eating experience and make it more delicious. The real caramel gives the popcorn an irresistible taste and aroma.
At Topsy's, we pack it in a sealable tin so that you can use it now and later.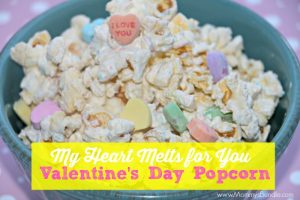 Peanut Butter Popcorn
Peanut butter is one of the most popular toppings for popcorn. It's sweet, salty, and versatile.
There are many different types of peanut butter to choose from.
• Smooth peanut butter is a creamy, smooth paste made by grinding peanuts into a paste.
• Crunchy peanut butter contains large chunks of peanuts in a thick paste. The consistency of this type of peanut butter adds a crunch to your popcorn
Butterscotch Popcorn
Butterscotch is a great topping for popcorn. It adds a sweet flavor to the snack and compliments it well. This is why it is one of the most popular choices for people who want to make their popcorn at home.
Butterscotch often comes as chips or syrup. You can also make it at home by melting butter, brown sugar, and salt together on low heat until they form a thick sauce.
The sweetness in butterscotch perfects plays off the saltiness of popcorn. It's an excellent choice for anyone with experimental tastes.
Topsy's Popcorn – Tasty, Fresh, & Fun
If you're looking for the best popcorn topping in town, you've come to the right place.
Topsy's Popcorn creates the tastiest, freshest popcorn on the market. We know that when you're walking through the grocery store, it can be hard to find a topping that tastes good. That's why we offer an exciting variety of flavors.
Don't take
just
our word for it—try Topsy's popcorn yourself.
Visit our
website
today to order some of your favorite varieties (and new ones too)!