Who Sells Cinnamon Popcorn?
July 8, 2022
Ooh, it's movie night again. Probably you're hosting some friends over to stream a TV show on Netflix or maybe you wish to go out and watch a blockbuster in your local movie theatre. All you need is cinnamon popcorn. The intuitive snack transforms your average event into an experience worth remembering.
Away from movies, cinnamon popcorn also provides a healthy and creative way to start your morning. And nothing meets the nutritional value and culinary experiences provided by Topsy's cinnamon-flavored popcorn.
But What is Cinnamon Popcorn?
Cinnamon Popcorn integrates a warm woody flavor that comes from ground cinnamon. The snack is tailored to satisfy sweet cravings. With a thick coat of caramel corn, the snack is crunchy and it's a perfect option for a toasty cereal breakfast.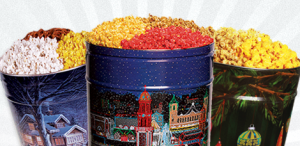 Combining both light sweetness and a hint of salt, cinnamon popcorn hallmarks a balanced flavor, bound to make kids and adults alike love the snack. The craveable snack is also easy to make and exists in savory forms.
How to Make Cinnamon Popcorn?
You don't need to be a renowned chef to make crunchy and delicious cinnamon popcorn. With an easy no-bake and no-melt sugar procedure, you can create a crave-able cinnamon popcorn snack tailored to leave a lasting impression.
Here are some easy steps to follow when creating cinnamon popcorn.
Ingredients
• ½ cup Topsy popcorn
• 2 tablespoons sugar
• 3 tablespoon ghee
• ¼ tablespoon kosher salt
• ½ tablespoon ground cinnamon
Procedure
• Heat 1 tablespoon of ghee in a pot to a temperature high enough to start popping the popcorn (You may test the temperature by dropping one or two popcorns in the pot and waiting for them to pop).
• Add the popcorn when the temperature is right and make sure you maintain medium-high heat.
• Keep tossing them from time to time until the popcorns are done.
• Pour them into a popcorn bowl
• Place cinnamon, kosher salt, and sugar in a mortar and use a pestle to grind them into a fine powder (You may use superfine sugar instead).
• Add the remaining ghee to a pot and melt it by heating.
• Spread it over the popcorn bowl while tossing
• Sprinkle your ground cinnamon, sugar, and kosher salt while still tossing
• Leave the Cinnamon popcorn to cool and serve
Where to get Cinnamon Popcorn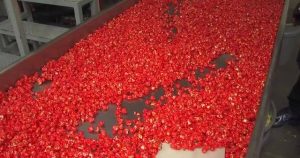 With all the hustle and bustle of life, it's not always easy to juggle over the cooking pots to make Cinnamon-flavored Popcorn and work. The quality of the end product may also not be as great as when the snack is prepared by a professional. Why don't you rest easy by buying top-of-the-shelf Topsy's cinnamon-flavored popcorn?
Whether it's cheesy, caramel, cinnamon, or gourmet popcorn, Topsy's has got your back. Our popcorn products are cheap and made from thoughtful recipes. We customize our tins to suit various occasions and events. Whether you wish to buy a birthday tin or as a baseball snack, we'll customize it in accordance with your order specifications. Order popcorn from Topsy's today and enjoy culinary experiences with a difference!