National Read a Book Day and Topsy's Popcorn
September 6, 2023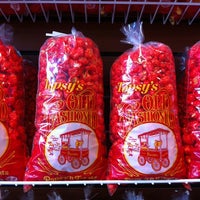 Read a Book Day is a national holiday for bookworms and occasional readers alike to cozy up with a good book. Whether you're someone who hasn't cracked a book in months or a voracious reader who's always got a novel in hand, this day gives you the perfect excuse to escape into a fictional world or deepen your understanding of a real one. And guess what? We've got the perfect snack to accompany your reading adventure—Topsy's Popcorn!
The Magic of Reading
Books have a remarkable power to whisk us away to different worlds, broaden our perspectives, and offer a break from the daily hustle and bustle. They allow us to travel without moving, to experience emotions through someone else's words. On Read a Book Day, you get to put aside all excuses and immerse yourself in a story, just because you can. But hey, don't forget to make the experience even more enjoyable with some munchies.
Why Topsy's Popcorn is Your Ideal Reading Companion
It's relaxing to curl up with a good book on your couch. Especially with the holiday season fast approaching, reading offers a great escape.
Enjoying a great snack while reading heightens your reading experience and here's how.
Comfort Food at Its Best
Nothing says comfort like the warm, buttery goodness of popcorn. Topsy's Popcorn takes this comfort to the next level with quality ingredients that deliver a satisfying crunch in every bite.
Variety for Every Genre
Are you diving into a spicy romance or a chilling thriller? Whatever your choice, there's a Topsy's flavor to match. From classic butter to caramel to a mix of both, Topsy's Popcorn has a flavor for every kind of reader.
Snack Without Distraction
Reading requires focus, and Topsy's is the kind of snack that doesn't steal the show but adds to it. Easy to eat and not messy, it's perfect for keeping your place and your pace.
A Tradition of Quality
A well-crafted book deserves a well-crafted snack. Topsy's has been making popcorn since 1929, so you can be sure you're getting a snack as classic as some of the best books ever written.
Getting Your Hands on Topsy's Popcorn
If you're wondering how to make your Read a Book Day complete choose Topsy's Popcorn. We offer a variety of flavors and sizes that will suit any sweet tooth need.
We have tins that are fully customizable using one of our four flavors. With Topsy's, here's how you can order your popcorn tin:
Visit us at our Kansas City location
Order online
Give us a call us at 816-523-5555
Read a Book Day is your day to unwind, to escape, to learn, and to enjoy. So why not make it an even more memorable experience by pairing your chosen book with a bowl of delicious Topsy's Popcorn?
Choose Topsy's Popcorn
Don't just mark your calendars for Read a Book Day; make sure you're snack-ready too! Remember to place your order by visiting us online, giving us a call or stopping by our Kansas City location.
Choose Topsy's Popcorn, it's the good stuff!
More On: