Thanksgiving Snack Ideas
November 10, 2022
Topsy's Popcorn Snacks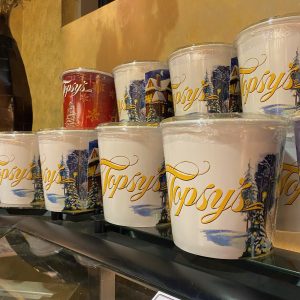 Thanksgiving is a wonderful holiday when friends, family, and loved ones get together to eat great food and have fun. During this wholesome event, everyone in attendance can sit around for hours sharing descriptive stories, laughing until their bellies ache, and eating another plate or two.
Everyone looks forward to tearing into a juicy turkey, while savoring well-seasoned sides like green beans and macaroni, then enjoying, a sweet or salty dessert. Add in a snack after the meal, and you've got a feast!
While Topsy's Popcorn may not make Thanksgiving dinner, we definitely have the snacks you need to treat your family.
Topsy's has come up with some desert ideas to top off your holiday dinner.
Snack Ideas
Topsy's Buttered Popcorn
This popcorn choice is full of well-cooked kernels that have been heated and tossed in coconut oil. Not only is it bursting with flavor, but it's also considered a healthier option because of the oil it's made in.
Topsy's Cinnamon Popcorn
When the mixture of sugar and spice touches your taste buds you will fall in love with this cinnamon-flavored popcorn. The crispy red coating melts in your mouth as you indulge in the boldness of the snack.
Topsy's Caramel Popcorn
Enjoy the blend between salty and sweet when you take a handful of caramel-flavored popcorn. Pop a few in your mouth and relax into the popping caramel sensation that happens as you chew.
Topsy's Cheese Popcorn
The cheese flavor will instantly be present as soon as you bite into this snack. This is famous one year-round because it can be eaten during a good movie or a good conversation.
The great thing about using premade snacks for your family event is the time it saves you. It's also germ friendly as you can package Topsy's popcorn in holiday treat bags, create popcorn balls, and more.
If none of these snacks work for you, consider using Topsy's popcorn as a base for other easy-to-make treats. There's nothing better than having options!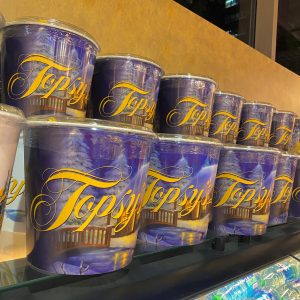 By visiting Topsy's popcorn you are able to order your fully customizable popcorn tin. Each time comes with three flavors that are ready for you to set out for your holiday event.
At Topsy's Popcorn, we take fantastic pride in creating timeless holiday popcorn traditions. We're
Topsy's popcorn – it's the good stuff.